LivingNethos® and its verticals, LivingStakeholders, LivingInfluencers and LivingTeamwork, are the online platforms for mapping, monitoring and managing complex networks
From discovering the informal communication networks within organizations to monitoring the narratives that circulate in the networks of stakeholders, LivingNethos®, and its verticals LivingStakeholders, LivingInfluencers and LivingTeamwork helps your organization to understand and navigate across complexity.
Browse connections in the Network Module
Build networks of entities such as: individuals, organizations, government, social media accounts and concepts
Navigate through their connections such as: co-working, co-authorship, following, mentions, replies, financing and cognitive affinity
Identify relationship patterns: clusters, coalitions and communities of practice
Measure network influence and viralization capacity
Create complex segmentations and what if scenarios
Dive into specific profiles
Collaboratively register and share insights and actionables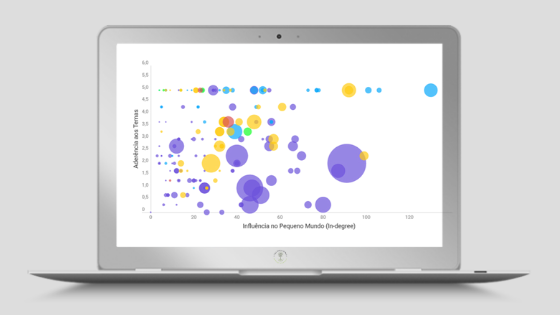 Visualize opportunities and risks with the Matrix Module
Combine complex variables on the same chart to quickly have access to insights
Represent and understand the perceived risks versus the technical risks emerging from the network
Cross the online and off-line influence of your stakeholders and define the best strategy
Monitor what your stakeholders are talking
Identify who is speaking on the topics most relevant to your organization
Follow the performance of influencers and find new ones
Apply filters by date, topic and media
Online platform for mapping, monitoring and collaborative management of multi-stakeholder networks, integrating online and off-line sources.
Recommended for the areas of Risk Management, IR & Gov and Corporate Communication.   

LivingTeamwork is the online platform that makes mapping and analyzing organizational networks simple, fast and intuitive.
Recommended for professionals in Human Resources, Development and Organizational Transformation who wish to conduct analysis of organizational networks themselves.
Share your challenges here and we'll find the best way to help your organization.
With certified analysts and partners in various countries, our offices are located in:
Av. Juan Bautista Alberdi 1310
Copyright © 2021 • All rights reserved