WE HELP YOU TO DEVELOP INTERNAL AND EXTERNAS HUMAN NETWORKS AND DEFINE STRATEGIES THAT HELP COMPANIES NAVIGATE IN A VOLATILE, UNCERTAIN, COMPLEX AND AMBIGUOUS WORLD.
Discover how Tree Intelligence can accelerate your organization
01
Community Centric Approach: connecting brands with their digital communities
In the past 10 years, Tree Intelligence has mapped and unveiled the evolution of several digital communities and their impacts on different markets like cosmetics, food and health, amog others.
We help brands and organizations connect with their communities, supporting their causes in a genuine way.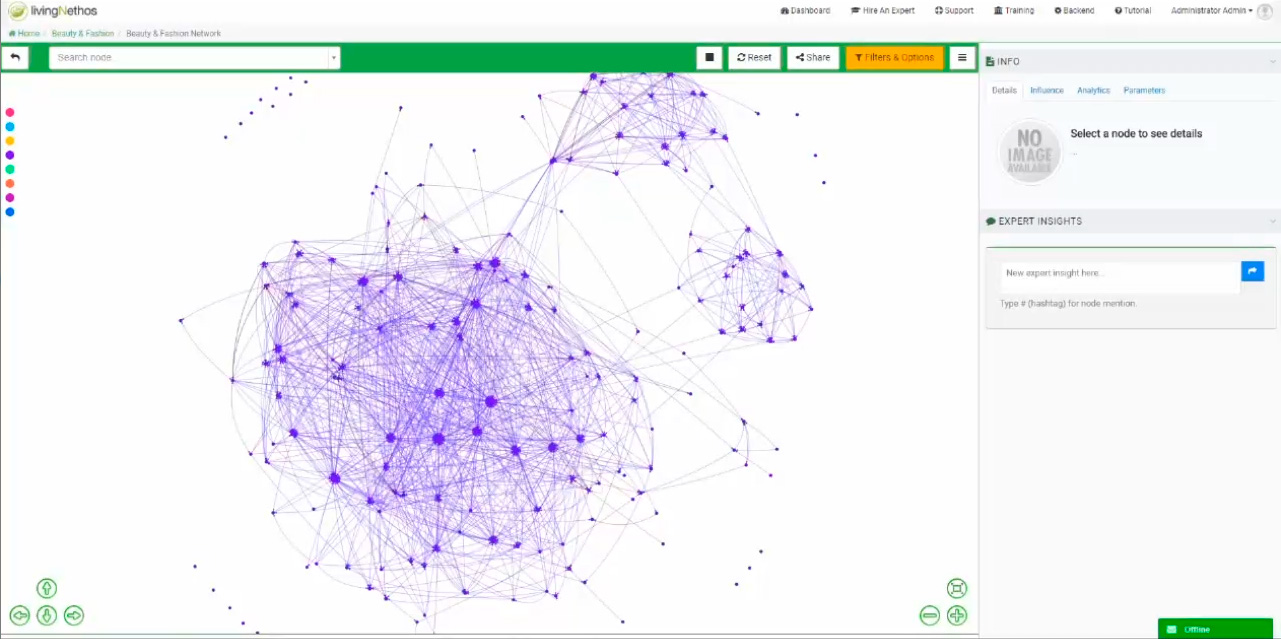 02
Mapping and engaging KOLs: transforming the way of approaching and engaging doctors, health professionals and patients.
01
Brazilian Innovation System: connecting the gaps for R&D financing
This image summarizes the network of stakeholders in financing and developing the sustainability project in the Amazon region.
As part of the mapping of the Brazilian Innovation System, our reports reveal an overview of the financial flow and opportunities for companies to define their position on the local scenario.
02
Open Innovation Networks: connecting innovation networks inside and outside organizations
03
Narrative analysis: revealing what is said on the network
Our netnographers identify who are the trendsetters and the opinion leaders who define the next movements of behavior, innovation and technology: what they speak and how they speak in their native language.
Observing the evolution of their habits, opinions and perceptions, it is possible to build possible scenarios for markets and industries.
01
Organizational Network Analysis: discover informal networks and accelerate results and strategy execution
Implement efficient remote networks
Identify who are the leaders and informal talents in the organization.
Build high performance teams.
Encourage diversity in the organization.
Define communication and culture dissemination strategies using informal leaders.
Develop fluid knowledge networks across your organization.
Accelerate post-merger integration (PMI) processes.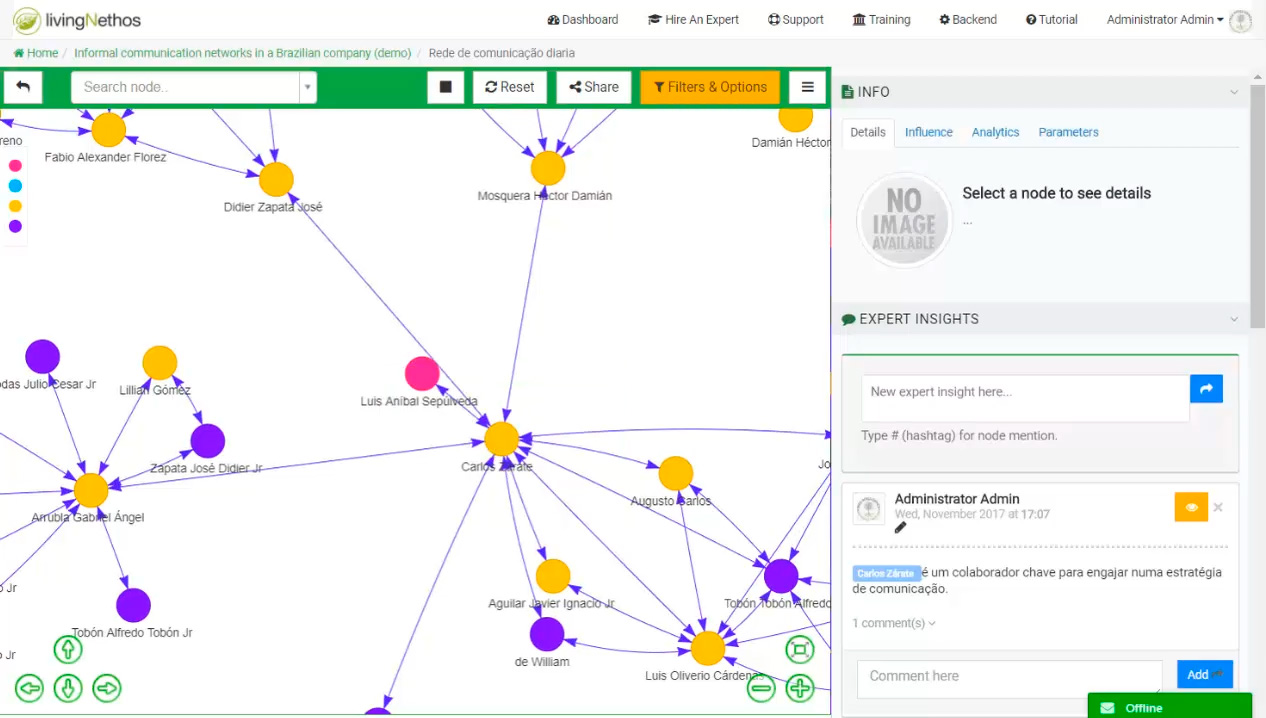 02
Implement agile networking models and accelerate organizational transformation
Agile and remote management models are the Holy Grail of organizational transformation. However, to implement them successfully, it is essential to use the power of informal networks that will organically shape the dynamics of new structures.
The same is true with Digital Transformation initiatives, which install technologies that encourage collaboration even when the dominant culture is not collaborative.
Tree Intelligence has over 10 years of experience supporting organizations to create synergies between their formal and informal networks.
01
A network-based approach to find the best talent
02
A network-based approach to find the best talent
Do you need to find professionals with:
Strategic networking in specific industries, regions or organizations?
Specific skills and experience that are hard to find and analyse?
When finding the right talent for an strategic position depends not only on skills and experience, but on specific networking within your business target, NTM® is the the best solution in the market!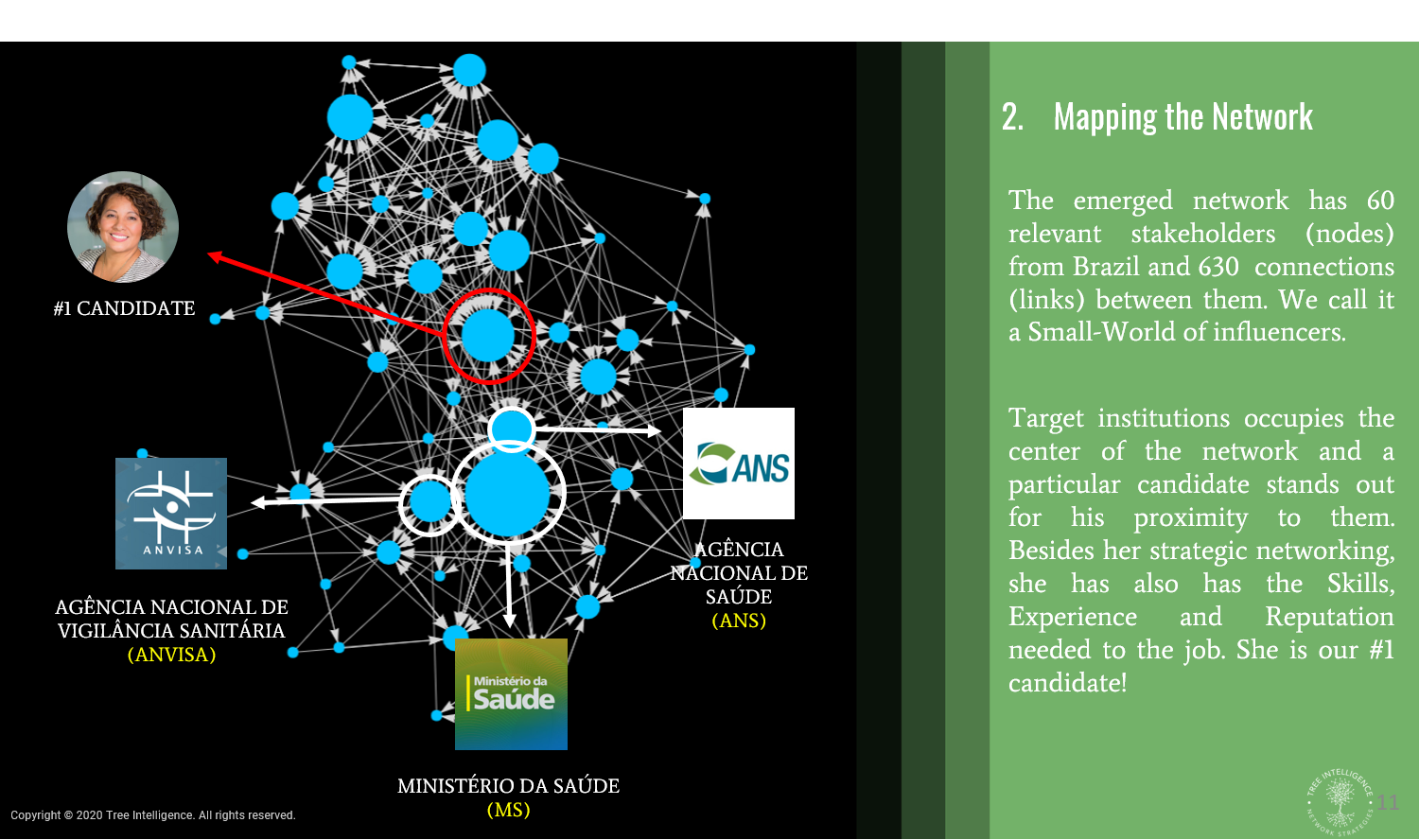 Share your challenges here and we'll find the best way to help your organization.
With certified analysts and partners in various countries, our offices are located in:
Av. Juan Bautista Alberdi 1310
Copyright © 2021 • All rights reserved